During 10 days I slept under the stars of Botswana, camping without fences in the most remote areas on a safari, and sharing the same space with wild animals like hyenas and African lions. Check out this "tale" of a real life adventure on one of the most isolated safaris in Africa.
When was the last time you allowed yourself to slow down and just watch the stars?
Anyone who has ever camped knows that camping is an incredible way to connect with nature, breathe fresh air, light a fire, and admire the sky.
Adventure camping and sleeping under the stars in the middle of a safari offers a perfect mix of raw nature and unprecedented experiences.
Away from the cities and any interference from visual pollution, in the middle of one of the best African safaris, lies an infinity of stars over one of the least populated countries in Africa, Botswana.
But thinking about having just a piece of canvas from your tent between you and wild animals, can give you butterflies, right?
The most important thing is that when we opt for an unconventional adventure like this, we should always prioritize safety, not take risks and respect the fact that we are in the natural habitat of the animals. Some caution cannot be stressed enough, like never leaving your tent in the middle of the night or making a commotion when you come across a curious elephant that decides to visit you. You may scare the animal and that is the last thing we want to happen when we are camping without fences.
Check this "tale" of a real-life adventure, camping in the wild on a self-drive safari in Botswana, which without a doubt was one of the best adventures in my life. Have you ever been camping in the wild before? If not, would you?
READ NEXT: 11-DAY NAMIBIA ROAD TRIP
Wild Camping at Okavango Delta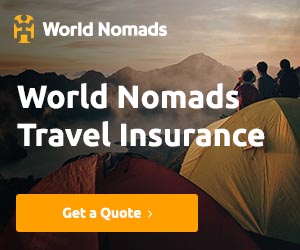 Choosing the best safari in Botswana – They are all great
Botswana, is an incredible destination, with abundant wildlife. Part of this is due to the fact that the desert and the delta meet, offering infinite possibilities to explore the natural wonders and among the most diverse wildlife on the planet, making Botswana a perfect destination for a remote camping safari.
Three-quarters of the country is a desert, but right in the middle of this desert is a region known as the Okavango Delta, a wetland area covering 16,000 square kilometers, making it the largest delta in the world.
The Okavango Delta is fed by the summer rains producing a spectacle unlike any other on our planet. This magical mosaic of winding channels, floodplains and islands is Africa's last "wet desert": a breathtaking phenomenon visible from space.
The unique landscapes make up four safari areas in Botswana: Chobe National Park, Linyanti, the Central Kalahari Reserve, and the Okavango Delta. These wonders of nature allow travelers to enjoy three different types of safaris – land, water, and desert.
Here you can become familiar with the "Big Five": lion, leopard, elephant, rhino and buffalo – and take a peek at cheetahs, meerkats, hippos, Nile crocodiles and even an animal almost extinct from nature and rare to see, wild dogs.
Of course, there are thousands of other animals like huge groups of zebras, giraffes, wildebeests, and various types of antelopes can be seen at any time. Another incredible fact is that Botswana is the Elephant Capital of the World where more than 150,000 individuals are found; more than any other country.
During my 10 days camping in the most remote areas of Botswana's safaris, there was no shortage of adventures and countless surprises along the way.
Safari at the Chobe National park
Prepare: You will be isolated during your camping safari in Botswana
The areas in Botswana where I explored during my self-drive safari are very remote. During the whole time, I felt as if I was alone with nature.
Internet access? There isn't. Paved roads? They are a long way from there. Stores and ATMs? They are hours away.
But for those who get excited and also feel inspired to mobile camp in the middle of the remote safaris of Botswana, you have to prepare. You will need to calculate the amount of food, water and gasoline that will be used during the days you are in the parks and reserves.
You will not have access to stores, supermarkets, or gas stations.
Another factor for this adventure is to have the appropriate vehicle and a driver who knows how to drive off-road, navigate sandy or muddy trails, and be able to change tires or perform some basic maintenance on the vehicle.
Most 4×4 rentals come with a roof tent, and the back of the trunk is equipped with a small refrigerator and freezer. A gas stove and some basic kitchen utensils for survival are often included. The 4×4 rental truck has 2 spare tires, 2 gas tanks, and 2 batteries. These additions all help with the long distances we have to drive, and also the long periods in isolated places without access to civilization.
READ MORE: 25 STUNNING PICTURES OF NAMIBIA
Camping by the river was a great spot to share the area with hippos
Driving on the Chobe National Park, the only traffic jam is wild animals
A typical day on wild safari in Botswana
A typical day starts very early.
At around 5 o'clock in the morning, the African summer sun is already shining brightly and early morning is the best time to spot animals.
The most fascinating moments of my experience happened very early, before 7 o'clock in the morning. First I observed a male lion savoring his breakfast – a wildebeest cub that he hunted during the night. And another time, for over an hour, I sat side-by-side with two lionesses and their 9 cubs, taking the first-morning sun. Knowing that lions are at the top of the food chain, this family did not change their routine with my presence, and to be able to observe them so closely was an incredible experience.
During the strong midday sun the animals protect themselves from the scorching heat, under bushes and trees, and it is very difficult to see them. This is a good time of the day to take a break and rest a bit from the long day driving on the difficult off-road conditions, it is really very tiring and a very manual job.
But when night falls and the starry sky is the only thing that helps to illuminate the night, that's when things really happen. Animals, and especially predators, become more active and you can hear and see them all night long. I learned to recognize the distance of the lion's roar, that hippos are noisier animals at night, and I even learned to identify how many hyenas were in a pack.
Safari in Savuti, one of the best places in Botswana to see the big cats
Morning practice
Yes, You will have encounters with the wild animals during the remote camping in Botswana
If you are wild camping at a safari you will have animal encounters, this is a fact!
I had a very close encounter with a hyena in the middle of the night. Lying in my tent I heard the noise outside, and there she was, spying on me, and the funniest thing? With one of my sneakers in her mouth, which decided to take with her when she ran out in the middle of the night.
But do you remember the safety rule I mentioned at the beginning? "never leave the tent in the middle of the night." What did the hyena do with my sneakers? Even today I think about that scene and have fun just imagining it.
Every moment in Botswana was unique and I will carry forever in my luggage as living memories.
Another experience happened one afternoon when I was at my camp preparing lunch and suddenly I received a visit from a family of elephants who found cool shade to shelter in the middle of the midday heat. They sheltered and ate near the same tree I was using to escape from the sun and cook.
I have to admit that Botswana's numbers sometimes challenge the imagination.
Try to imagine a herd of about 200 elephants, weighing between three or four tons, surrounding your car, and some of them decide to stare at you and ask for permission to pass. During my visit to Chobe National Park, where there is the largest concentration of elephants in the world, I went through this experience and it was simply indescribable.
To be able to observe these magnificent animals in their natural habitat, and learn how they organize themselves in society is also incredible. The matriarchs of the herd and also the larger and older ones proudly display immense tusks, the large females control their herds with relentless oversight and small babies are worshiped and protected by the bigger elephants.
READ MORE: 25 PICTURES OF SOUTH AFRICA SAFARI
Absolutely gorgeous mom and baby elephant into the wild
The elephant herd at Chobe National Park, a real definition of paradise
Elephants encounter at our camping site
The most amazing surprised when elephants visited the camping site
When things go wrong while remote camping in Botswana
I am not going to hide the fact that things can (and most likely will) go wrong camping remotely, especially if it is your first time doing adventure camping in the middle of a safari.
Good planning is necessary, but even with good planning things can go wrong. Below are a few examples of my unplanned adventures:
Ran out of water: I went through a moment where I miscalculated the amount of drinking water to bring, and as the water finished ahead of schedule, I had to boil water in order to drink it.
Ran out of money: I was not aware that I could only pay the fees at the park control gates in cash, and I ran out of money and had a hard time to get the officials to let me go through the gate and pay the fee when I arrived in the town outside the park.
Flat tire in the wild: You will have flat tires, it is a fact! Be aware that it's not always safe to get out of the car to change it. I had to watch my husband's back while he changed the tire in case of an unexpected encounter with a wild animal.
Boat broke at the (angry) Hippo Lagoon: As we took a water safari in the Okavango Delta, our guide stopped the boat in the middle of the Hippo Lagoon to explain their aggressive behavior and for some photos. After a few minutes, he tried to start the boat without success. He had to call the rescue boat that took close to one hour to get to our isolated location – in cases like this when you are very close to wild animals, the best you can do is to remain calm and keep both eyes on your surroundings.
Wherever you go or whatever you do during your travels, don't go anywhere in the world without travel insurance; the unexpected can, and often does, go wrong. Especially if you are in remote areas like in Botswana. I always use and recommend the reliable travel insurance offered through World Nomads for your trip.
Just another angry hippo at Okavango Delta
After our boat broke at the Hippo Lagoon, the moment when (finally) our rescue arrived
Sustainable tourism in Botswana
Camping in remote areas of the African safari can be a challenging and even uncomfortable experience.
But when you find yourself surrounded and immersed in wildlife, marvel at animals that rarely see other humans, you forget the difficulties of driving in the most inaccessible terrain, being isolated without communication for days, and having to sleep in a tent without being able to leave until the first rays of sunlight appear.
For those seeking sustainable and ethical tourism, Botswana is known worldwide for its progressive conservation policies, with national parks and reserves representing about 38% of the country's area. Its ecosystems merge and interact forming huge strips of untouched wilderness that define this experience.
Botswana is still a little-visited destination by tourists, as local tourism focuses on the most authentic and remote safari experiences. There are also very limited options for spending a night in the national parks and reserves, which is one way the government limits the number of people in these remote areas.
Besides its low popularity in tourism, Botswana is a perfect destination, with endless possibilities to explore the incredible natural wonders that this country offers, and with one of the most diverse wildlife available on the planet.
READ NEXT: ETHICAL & RESPONSIBLE TRAVEL – 15 TIPS EVERY WORLD TRAVELER SHOULD FOLLOW
Sunset at Savuti National Park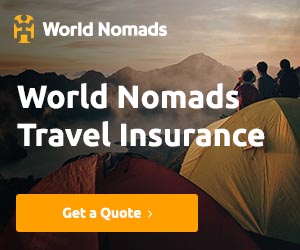 PLANNING YOUR WILD SAFARI IN BOTSWANA
PLANNING YOUR TRIP
I traveled independently from Namibia to Botswana, and the planning of my one month trip was A LOT of work. If you also are planning to self-drive and to remote camping in Botswana, make sure you start planning at least 6 months in advance.
I would recommend visiting my Botswana Travel Guide page for more articles and how to travel safely. I recommend studying the maps, road conditions, where your stops should be, calculate timing and driving, and much more that you can find in my Botswana Wild Camping and Self-Drive Guide.
Also, make sure you buy a Botswana Guide Book and be prepared prior to your trip.
RENTAL 4X4 WITH TENT ON TOP
If you are planning a self-drive and mobile camping in Botswana, you will need a 4×4 truck, and a full equipped car with kitchen, GPS and tent on top.
Make sure you rent your car from a reliable company, that offers all necessary camping gear and very important, someone who is available 24/7 as we never know when we will need assistance and help. I rented my 4×4 in Namibia and drove both countries in the biggest adventure of my life.
I recommend Zambezi Rental Car – my readers get a great discount if you request a quote and use the Promo Code PPP10.
ACCOMMODATION IN BOTSWANA
BE PREPARED: This is the most challenging part of the trip planning in Botswana!
Communication is very challenging in Botswana, as most of the campsites in Reserves and Parks have no access to Wi-Fi, and trying to get back and forth with emails may take a long time, or don't be surprised if you never hear back.
Make sure you read my whole guide on How to plan and book independent Camping-Safari in Botswana.
You will need to book your spot at least 3-6 months in advance. I recommend downloading the iOverlander app as it is incredibly useful and if you are camping in Botswana, you will need it.
Another option is to book using Booking.com as you can find great options for lodges, guesthouses, and camping sites and with a free cancellation policy.
TRAVEL INSURANCE
Wherever you go during your traveling, don't travel anywhere in the world without travel insurance; the unexpected can, and often does happen. Be it sickness, losing your luggage, theft, or even worse, travel insurance is your best way to mitigate the issues and saving yourself thousands of dollars.
Especially during a remote traveling such as Botswana, I recommend reliable travel insurance through World Nomads before your trip.
WHERE NEXT? My top picks to make your trip the best experience
Botswana Travel Guide
Guidebook to Botswana
Find a Flight
Compare best options
Best reliable options
Protect your trip
RELATED POSTS
PAULA PINS THE PLANET…YOU CAN PIN THIS POST!
GET IN TOUCH
I would love to hear from you. If you have any questions about the destinations, the blogs or suggestions for improvements, leave any comments on my blog posts and I always reply to comments. Follow me on Social Media and Subscribe below to get monthly updates directly to your inbox.
Please note: Some of the links on this post are affiliate links. If you choose to purchase using these links, I receive a very small commission at no extra cost to you. Please note that using these affiliate links, you are directly supporting Paula to continue to Pins the Planet, and any running cost of this site, and my ability to provide you with free awesome content on travel and a healthy lifestyle. Thank you very much!