Discover the fascinating history, the fantastic food, the party city, and the rich history of museums and historical buildings. With a well planned 3-day itinerary you can visit the main highlights of one of the most exciting cities in south-east Asia. Welcome to Ho Chi Minh City in Vietnam.
Discover the best of Ho Chi Minh City in 3-day itinerary
Ho Chi Minh City is the largest and more developed city in Vietnam. During my 2-week itinerary in Vietnam, I spent 3-days itinerary to Ho Chi Minh City and it was enough time to discover the dynamic city that never stops.
Ho Chi Minh City, was Saigon until 1976. After the end of the war the name was changed to Ho Chi Minh City in tribute to the former Communist revolutionary leader and 1st President of the Democratic Republic of Vietnam, but you will notice that many of the locals still refer to it as Saigon.
With 10 million people and 5 million motorbikes you can only imagine how busy the traffic and noisy Ho Chi Minh is. The motorbikes do not stop, so my first lesson learnt was: Do not hesitate neither stop, simple make eye contact with the driver and walk fast to the other side of the road, you will be fine!
Motorbikes are pretty much everywhere, I really mean EVERYWHERE. I even had to dodge them on the sidewalk. It is entertaining to just pick a big roundabout and watch the traffic and try to understand (luckily) that even with all the craziness they are organized and you don't see many accidents.
After you have mastered the art of dodging the traffic, it is time to get lost on the small alleys, exercise your negotiation skills at the local markets and take some time to visit the museum and historical buildings. Oh…and enjoy the plenty of street food, it is just A-M-A-Z-I-N-G!
Enjoy this detailed day-by-day 3-day itinerary in Ho Chi Minh City. At the end of the itinerary, visit the session INFORMATION for tips on what to book in advance, places to stay and recommended side trips and more.
3-DAY HO CHI MINH CITY ITINERARY OVERVIEW
Explore the alleys by foot
Try the amazing street food for lunch and Vietnamese coffee
Have a drink and dinner at Ho Chi Minh Pub Street
---
Visit the Local Market of Ben Thanh
Have lunch at Ben Thanh Street Food Market
Visit Notre Dame Cathedral, Old Post Office, Reaunification Palace, War Remnants Museum
---
Day trip to Co Chi Tunnels
Mekong Delta tour and Cao Dai Temple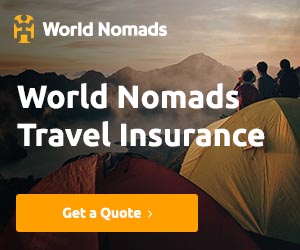 The busy streets of Ho Chi Minh City
DAY 1 – EXPLORE HO CHI MINH CITY BY FOOT
I recommend to start your 3-day itinerary in Ho Chi Minh City exploring the city by foot.
On my first day, I simple got my camera and walked the city without a planned destination, and explored around the city center area while getting lost in the streets and alleys.
I love to take the first day in a country to just observe the culture and what a normal day looks like, talk to locals, eat street food and feel the different smells, colors and atmosphere of the place, and Ho Chi Minh City is just perfect for that!
A great start is to start with a Vietnamese breakfast, which usually is outside where you will find some communal little plastics tables and chairs, and they serve Banh Mi and Pho. Don't miss the amazing Vietnamese coffee, and start to feel the vibe of the city.
The alleyways in Ho Chi Minh City are great to explore and a great way to step away from the busy streets and insane traffic. They are hidden among the crowded streets, and it is where the locals live their every day lives, and you can see the culture and characteristics of the city.
The normal life at the streets of Ho Chi Minh
The hidden alleyways of Ho Chi Minh
The Pub Street – during the day is just a regular street with shops and business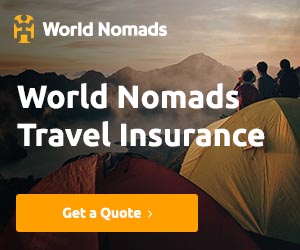 A Typical Pho – Street Food in Vietnm is just amazing, fresh and delicious
HCMC has some exciting and fun things to do at night, and Pub Street is just one of them
If you are like me and had a long way from home to Vietnam, finish the first day of your 3-day itinerary in Ho Chi Minh City spoiling yourself by having a massage and followed by a nice street food dinner and why not, a drink or two at the Pub Street.
Grab a short (I mean very short) stool at a short table on the sidewalk, order some food and drinks, and enjoy the people watching. If you are looking for peace and quiet, you can definitely skip this area.
This street becomes very lively at night, with restaurants and bars. You can get cheap street food and drinks. Visit different bars and get to seat outside and observe how the street transforms with people from all over the world looking for some fun. Your trip to Ho Chi Minh City is not complete if you don't experience the Pub Street at least once.
I am not a beer drinker, but hey, I am on vacation in Vietnam and I am at Pub Street! It is amazing to just order a drink and sit on a small stool on the sidewalk and observe the super alive nightlife.
There are many bars and restaurants, including the rooftop. This street is a mix of locals socializing, being seen or working hard selling all sorts of things, and tourists having fun. It is a place to observe and immerse in the culture of the younger Vietnamese people.
Paula's Tip: Do not show your valuables in public, and do not leave sight of your cameras, cell phones and purse. Watch yours belongs as you do in any big city.
Night life at the Pub Street
Ho Chi Minh City at night
DAY 2 – EXPLORE THE LOCAL MARKET AND THE RICH ARCHITECTURE
Start the second day of your 3-day itinerary in Ho Chi Minh City, by visiting the local market. It is one of the best ways to experience the local culture and see local life in action.
The Ben Thanh Market, also knowing as the Central Market of Ho Chi Minh City, opened first in 1914 and it is located at the heart of the city, with easy access by foot if you are staying downtown. It is the oldest and most famous market in all of Vietnam.
You'll find similar things throughout the market: tons of souvenirs, clothes, watches, fruits and veggies, dry goods, and some exotic meat and seafood sitting outside the refrigerator. Soak up the atmosphere and enjoy seeing the market in action.
Paula's Tip: If you are interested in buying something, practice your negotiating skills. As expected, the vendors normally start at a price of 50% higher because bargaining is expected. I also found that some vendors can be aggressive; they really want to sell to you.
Ben Thanh Local Market
Some exotic meets at the local market
Have I mentioned before that the food in Vietnam is amazing? Ho Chi Minh City offers street food pretty much everywhere, therefore don't forget to spend some time in your 3-day itinerary exploring the local street food.
Stop for lunch at the Ben Thanh Street Food Market, located close to the Central Market.
There are about 25 vendors, and it is hard to choose what to eat, because everything looks and tastes amazing. Another interesting thing is that they have little tables and chairs on the side walk where you can sit and appreciate your bowl of Pho.
They are always very busy, any time of the day.
Local street food…
Walking around Ho Chi Minh City, you will observe the strong French influence in some architecture, cuisine and even some ways of life, since Vietnam was once a French colony.
The Notre Dame Cathedral is much smaller than the original one in Paris, but it has very similar architecture.
Just across the street, you can visit the Post Office that was designed by the most famous French architect, Gustav Eiffel. It was the first time I saw a post office be a tourist attraction, but you don't want to miss this incredible elegant colonial building. Check the interior too, as it still has the original 20th century, thanks to the little touches including the wooden phone booths.
Visit the Reunification Palace, where was the seat of the South Vietnam government until 1975, which faces the April 30th Park and Le Duan Street – the long corridor of power, which housed the embassies of the US, France, and UK until the end of the war.
The elegant Museum of Vietnamese History sits next to the Botanical Garden, at the Le Duan's eastern end.
The 19th century French-built Notre Dame Basilica
The old Post Office
The War Museum opened after the end of the war. It contains exhibits (tanks, helicopters, jets, bomb casings, etc.) relating to the American/Vietnam War and the First Indochina War involving the French colonialists.
You will observe that this museum serves as propaganda for the south. It is poignant that the museum is located in Ho Chi Minh City and focuses on the atrocities committed against the people of Vietnam. The museum relates a classic tale of a vicious enemy, a poor victim (the south), and a hero (the north) that saves the victim. I believe that the museum is there both as a history lesson (lest we forget) and a reminder to indignant south.
The museum is located at 28 Vo Van Tan, in District 3, Ho Chi Minh City
Paula's Tip: Keep in mind that it is not an easy place to visit, as it displays thousands of pictures showing atrocities of the war and the after-effects of the Agent Orange on the civilian population of Vietnam. Many of the photos are extremely graphic.
DAY 3 – SIDE TRIP TO MEKONG DELTA AND CO CHI TUNNELS
Third and last day of your 3-day itinerary in Ho Chi Minh City, so take it outside the city and explore the amazing surroundings.
This side trip is a must if you have time, and I not only enjoyed it but also learned a lot. I booked a private tour from a pick up at my hotel and for a day I explored the Mekong Delta, visited the Cu Chi Tunnels, and had other amazing activities included for a very affordable price, with a local guide who explained it all about this region.
The tunnels are located about 90 minutes from HCMC. The site is fascinating and very educational to visit the tunnels that were used during the War.
There is about 120 km of tunnels, and you will see and learn how complex it was, with rooms for cooking, weapons storage, and sleeping. You will have the opportunity to walk in one of the tunnels and see how small and dark they are. It is hard to understand how they could live in these tunnels for months.
Co Chi Tunnels
Inside the tunnel is very small…
Let me start by saying that I don't like guns. I feel very intimidated by them. But I got so intriged to shoot them, since they are the real guns used during the War and I knew it would be a unique opportunity. It is not cheap, I paid around US$1.40/bullet. The rifles are secured to the shooting range wall, which limits your range of motion, but ensures safety.
At first I tried the AK47 and I realized I was having fun, and decided to try the M16 and it was pretty awesome! I even shot several rounds on full auto. For a girl that doesn't like guns, I did it pretty well.
Shooting an AK-47 or M-16 Rifle
Many schools take education visits
Mekong Delta is a series of tributaries leading from the powerful Mekong River out to the sea with over 40,500 square kilometers. An abundance of water powers this region, often referred to as the rice bowl of Vietnam.
The tours offer pretty much the same options. Enjoy the laidback pace as you visit farms growing fresh fruits, coconuts, and rice and try the local rice wine if you dare. Float along the canals by boat or cycle the quiet laneways.
It was a nice taste of the Mekong Delta, but you also have options to explore more of this fascinating area of Vietnam if you have more time – here is a complete guide of top things to do in Mekong Delta.
Mekong Delta
Mekong Delta boat tour
If you have time, please include this temple. It is situated 100 km northwest of Ho Chi Minh City in Tay Ninh province. The Cao Dai Temple is called The Great Temple or Holy See and was constructed between 1933 and 1955.
Cao Dai tries to be a perfect religion, combining Buddhism, Christianity, Taoism, Confucianism, Hinduism, and Islam.
I didn't have the chance to visit this temple because of time, but I did visit a smaller version on my way to Mekong Delta, and it was a very intriguing experience.
INFORMATION FOR HO CHI MINH CITY TRIP
PLANNING YOUR TRIP TO HO CHI MINH CITY
I recommend a pre-planning and some research before you go to a new destination. This will make your trip more successful, and also help you to understand things to do and explore in a destination. If you like my itinerary, check my additional information to help you to plan your own trip.
Visit my complete Vietnam Travel Guide to see many other tips and itineraries.
An excellent guide book that I read and used during my 2-week in Vietnam is Lonely Planet Guidebook, as it has tons of great information on the main attraction, places to stay, and other information to make your trip planning easier.
ARRIVAL TO HO CHI MINH CITY
I normally don't spend too much of my time in the big cities, and I still had many places that I wanted to visit during my 2-week in Vietnam, but I knew I had so much to experience, and Ho Chi Minh didn't disappointed me.
After my long 32 hours flight from Florida – USA I arrived in Ho Chi Minh City, I took a cab from the airport to my hotel.
If you are flying to Ho Chi Minh City, upon your arrival and you clear customs/ immigration, go to the Sasco Taxis counter – the ladies are dressed in light green traditional outfits – and  get a voucher to your hotel. I paid around US$10 for my voucher and it is very safe.
WHERE TO STAY IN HO CHI MINH CITY
District 1 is the best. Many backpackers and adult travelers choose one of the hotels in the Bui Vien area. You can also look for hotels around Nguyen Hue street, which is a bit more upscale. Both are in district 1. Another good thing about District 1 is that it is the best area for first timers, as most highlights are in walking distance and there are plenty of food places and cafes.
BUDGET HOTEL
This budget friendly hotel is 2,300 feet from Fine Arts Museum, Ben Thanh Market and Tao Dan Park. Tan Son Nhat International Airport is 4.3 mi away. Airport shuttle services can be arranged at a surcharge.
GOOD VALUE
Located in Ho Chi Minh City, a 20-minute walk from Ben Thanh Street Food Market and 1.1 miles from Tao Dan Park. Fully equipped kitchen. The condo hotel provides a laundry service. Christina's has 4 different locations.
LUXURY HOTEL
This hotel is right in the center of District 1, with the War Remnants Museum. Comfortable, contemporary rooms and comes with a kitchenette. It has an amazing breakfast included in the price. 
BOOK BEFORE YOU GO
There is definitely a lot to do and see in Ho Chi Minh City, but the majority of the attractions are free. I recommend booking in advance the tours below since they have small groups and you will really have the best experience around Ho Chi Minh City.
PRICE FOR MY 3-DAY HO CHI MINH CITY ITINERARY
Ho Chi Minh City is a very affordable place to visit, just like anywhere in Vietnam, and prices don't really change by the season.
There is not need to cook your own meal, since you pay very little for a delicious street food pretty much everywhere in the city.
My total price for 3 days in Ho Chi Minh City itinerary, for two people was $312 -considering I stayed at a 3 stars hotel, ate at least once a day at restaurant, and my hotel was a walking distance from all the attractions and I could walk.
TOTAL PRICE – For 2 people, for 3 days
$312 US Dollar
$72 Food and drink for 2 people
$120 3 nights accommodation
$100 Entrance Fee and Day Tour
$20 Taxi to and from the airport
BEST TIME TO VISIT HO CHI MINH CITY
In my opinion , the best time to visit Ho Chi Minh City is during the drier months of December to March, when the temperatures range between 70-93°F (21-34°C).
Many people like to visit Ho Chi Minh City during the Tet Festival, the Vietnamese New Year, which happens in late January or early February.
May to September is when happens frequent showers, but the rains tend to come in short bursts, so you still can enjoy sunny days during these wet summer months.
GET TRAVEL INSURANCE
Whatever you go or do during  your traveling, don't travel anywhere in the world without travel insurance; the unexpected can, and often does, go wrong.
Be it sickness, losing your bag, theft, or even worse, having an accident, travel insurance is your best way of mitigating the issues and saving yourself thousands of dollars down the track.
I recommend a reliable travel insurance through World Nomads before your trip to Namibia.
MORE TIPS TO VISIT HO CHI MINH CITY
DO NOT hand out money to beggars, be they children, elderly, or disabled, no matter how decrepit they may seem. This is not due to any inhumane or uncharitable reasons, but because most of these beggars are part of a profit-making "syndicate" of beggars, usually headed by some unscrupulous low-life who has recruited orphan children from a young age, and crippled them themselves. The best way to handle the situation is to avoid eye contact.
Be careful of imitation or small cab companies. I trust only TWO taxi companies in HCM: Mai Linh (white vehicle with green writing) and Vinasun (white and green vehicle).
Do not tip locals who give you directions. A simple "thank you" and smile will suffice. Tipping for directions will encourage a begging mentality.
Get a good map. Once you have been there for a day or 2, I find that you can just walk everywhere and discover the city that way.
You have to bargain for almost everything there, which can be tiring, just make sure you check around for prices before you buy, a word of caution, the vendors at Ben Than market is super aggressive.
Must Drink the Ice coffee with condensed milk there, so awesome, amazingly delicious!!!
WHERE NEXT? My top picks to make your trip the best experience
Vietnam Travel Guide
Guidebook to Vietnam
Find a Flight
Compare best options
Best reliable options
Protect your trip
RELATED POSTS
PAULA PINS THE PLANET…YOU CAN PIN THIS POST!
I would love to hear from you. If you have any questions about the destinations, the blogs or suggestions for improvements, leave any comments on my blog posts and I always reply to comments. Follow me on Social Media and Subscribe below to get monthly updates directly to your inbox.
Please note: Some of the links on this post are affiliate links. If you choose to purchase using these links, I receive a very small commission at no extra cost to you. Please note that using these affiliate links, you are directly supporting Paula to continue to Pins the Planet, and any running cost of this site, and my ability to provide you with free awesome content on travel and a healthy lifestyle. Thank you very much!