This bucket-list safari in South Africa is a collection of 25 inspiring photos of a variety of safaris I have done during my trip to South Africa. From Kruger National Park to Ado Elephant Park and also visiting private game reserves.
I believe that doing a Safari in Africa is something that is included on every traveler's bucket list, and South Africa is home to one of the best safaris in Africa. What's not to love about the mix of adventure + animals living in their natural habitat.
I started my safari in South Africa at Hoedspruit Endangered Species Centre with a guided tour of their large preserve. Next, it was on to one of the largest game reserves in Africa – Kruger National Park, for a self-drive safari. I then visited the Ado Elephant National Park close to Port Elizabeth, followed by a Private Game Reserve with a guide.
The safaris were an amazing opportunity to observe the animals in their natural habitat and see families of animals together; observe from such a close distance some predators; the relationship between the same and different species; animals hunting and eating their meals or simply resting under the shade of a tree.
Enjoy some of these moments of my Safari experiences in South Africa, captured by my lens with these 25 incredible photos to inspire you.
If you like my photos, follow me on Instagram for more travel photography inspirations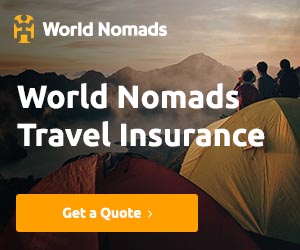 HOEDSPRUIT ENDANGERED SPECIES CENTER photos to inspire you
During my visit to South Africa, I had the opportunity to visit and take a private game drive with Hoedspruit Endangered Species Centre (HESC). I am a big supporter of ethical and responsible travel, and this experience is very worthwhile because it helps to keep endangered species from going extinct and reintroducing into the wild.
The HESC has been in operation for almost 30 years and is one of South Africa's leading conservation and rehabilitation centers for Rhinos and Elephants, as well as being respected for one of the longest-standing, and most successful cheetah breeding and conservation program's in South Africa too. During the visit, we have the chance to visit and learn, including the fact that cheetahs are the fastest mammals on our planet
This is the ideal base from which to explore the Greater Kruger area. They have daily tours with 2 hours in length. You will have a dedicated guide that gives you an informative and educational tour of the center on a game vehicle. Their program is very ethical, and they do not allow guests to touch the animals, always maintaining a respectful distance, and never encroach on their space.
They also have a daily game driver, departing at 6:00 AM and also an afternoon game drive including sundowners on Kapama Private Game Reserve that departs from HESC at 4:00 PM. This guided game drive will give you the opportunity to possibly see the Big Five!
I would strongly recommend a visit with HESC, as an educational, and also, to support the programs to continue to operate with success.
READ MORE: NAMIBIA 11-DAY ROAD TRIP ITINERARY
A curious giraffe at the Hoedspruit Endangered Species game drive
The HESC focus on conservation and the sustainability of animals
The drive game safari offers a great opportunity to see a rich wildlife of the park
There are thousands of water buffalo at the park and many opportunity for amazing pictures
The park offers a sanctuary for rhinos and contribuit to anti-poaching initiatives
KRUGAR NATIONAL PARK photos to inspire you
Kruger National Park is the largest game reserve in South Africa, and one of the biggest nature conservation areas in the world. The Park covers almost 20,000 km² (or some 7,600 miles²). It spans two provinces: Mpumalanga and Limpopo, and borders two countries: Zimbabwe and Mozambique.
It is home for more large mammals than any other park in Africa. Besides the famous Big 5: elephant, lion, rhino, leopard and buffalo – there is a wealth of antelope species, warthogs, ostriches, zebra, wildebeest, hyena, cheetah, wild dogs and many smaller animals like otters, mongeese, and shrews. Definitely the crown jewel of South African national parks, Kruger has a huge variety of species: 336 trees, 49 fish, 34 amphibians, 114 reptiles, 507 birds and 147 mammals.
I did a self-drive safari for a couple of days, and it was relatively easy to drive and full of amazing surprises, making it a perfect photo-safari opportunity. The park has a network of some 2,300 kilometers (1,400 miles) of well-signposted roads. Not all are asphalted, but the unsurfaced tracks are usually negotiable by two-wheel-drive cars. Detailed maps are available when entering the park. The speed limit is 50 kilometers an hour on asphalted roads and 40 kilometers an hour on other roads. It is recommended for 2 to 3 days to explore the park.
You will be rewarded with amazing wildlife, and it is one of the most alive safaris I have ever done, including the highlight of seeing a pack of hyenas having a baby rhino for lunch while trying to fight back the starving vultures.
READ MORE: ETHICAL & RESPONSIBLE TRAVEL – 15 SIMPLE TIPS
Kruger National Park is located on Northeastern of South Africa, and it one of Africa's largest game reserves
Kruger is a great location to observe the big five: lions, leopards, elephants, buffalos and rhinos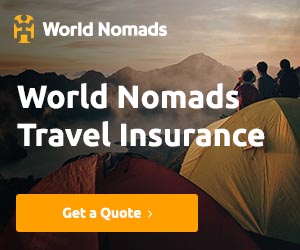 There are an estimated 300 troops of baboons living in Kruger
Kruger National Park protect large herds of elephants
It is said that Buffalo look at you as if you owe them money, and this is an appropriate description. Look at this face…
Kudu prefers dense bush, wooded foot hills of mountain areas, open Knobthorn woodlands in the Kruger National Park
Red hartebeest fight during my safari, a great opportunity for some action photos
The hippopotamus is a territorial animal and mature bulls will aggressively defend their territory
A hyena having a baby rhino for dinner. it was the closest I have seen a hyena before
ADDO ELEPHANT PARK photos to inspire you
Addo Elephant Park the third-largest national park in South Africa, and it has expanded to conserve a wide diversity of biodiversity, landscapes, fauna, and flora. Stretching from the semi-arid karoo area in the north around Darlington Dam, over the rugged Zuurberg Mountains, through the Sundays River valley and south to the coast between Sundays River mouth and Bushman's river mouth, Addo covers about 180,000 hectares (444,700 acres) and includes the Bird and St Croix Island groups.
I did a self-drive through Addo for a couple of days, and I was fortunate to see a wide variety of animals. Antelope species are abundant, including red hartebeest, eland, kudu, and bushbuck whilst Gemsbok, black wildebeest, springbok, buffalo, the black rhino and if you are lucky you can also see lion and leopard. Addo National Park offers one of the most spectacular elephant viewing in the world, including to able to observe the large herds of elephants bathing and walking in line near the water holes.
If you are going to visit Addo, plan at least a full day to drive around the park as you need to go slowly and allow time to stop and wait for animals, especially if you want to get inspiring photos.
Add Elephant Park is well recommended if you are doing the Garden Route as a starting point.
Park your car next to a water hole and just observe the large herds of elephants, including the older protecting the cubs
Addo National Park have over 600 elephants
Since then it expanded to about 180,000 hectares to become the third largest national park in South Africa.
Antelope species abundant in the main game area of the Park include red hartebeest, eland, kudu and bushbuck.
A baby elephant enjoying one of the water wholes, where normally are the best spots to park your car and capture amazing photos
Eland is the world's second largest antelope species, and this was the first time in my life I saw this gorgeous animal
Zebras are no territorial, it is possible to easly spot Burchell's zebra at Addo Park
The spoor of the Waterbuck depends on the age and sex. Some are broad and blunted while others may be pointed and narrow.
PLETTENBERG BAY GAME RESERVE photos to inspire you
During my trip to South Africa, I have decided to choose one Private Game Reserve to learn more from this experience. Normally the private game reserves offer game viewing safaris, day excursions, and overnight safari package with several accommodation options, and some are a rustic family African retreat style.
After my safari experiences at Kruger and Addo, I genuinely was not expecting much in 2 hours of a private game reserve. On a positive side, I was taken on an informative journey with a well-knowledge local guide, across some of the 200 hectares, and able to view, up close animals. I saw the elephant, giraffes, a large variety of antelopes, zebras and also, lions, cheetahs, and wild dogs.
They offer guided-tour and it is an opportunity to learn more about the wildlife
Chettahs are the fastast mammal on planet
Enjoying the shade on a Africa summer day
The King!
If you like my photos, follow me on Instagram for more travel inspiration
THE BEST TRAVEL PHOTO GEAR FOR SOUTH AFRICA SAFARI
Here is a list of the photography gear I used during my trip to Namibia and I recommend:
WHERE NEXT? My top picks to make your trip the best experience
Read next
South Africa Travel Guide
Guidebook to South Africa
Find a Flight
Compare best options
Best reliable options
Protect your trip
RELATED POSTS
PAULA PINS THE PLANET…YOU CAN PIN THIS POST!
GET IN TOUCH
I would love to hear from you. If you have any questions about the destinations, the blogs or suggestions for improvements, leave any comments on my blog posts and I always reply to comments. Follow me on Social Media and Subscribe below to get monthly updates directly to your inbox.
Please note: Some of the links on this post are affiliate links. If you choose to purchase using these links, I receive a very small commission at no extra cost to you. Please note that using these affiliate links, you are directly supporting Paula to continue to Pins the Planet, and any running cost of this site, and my ability to provide you with free awesome content on travel and a healthy lifestyle. Thank you very much!