ETHICAL TRAVEL IN SAPA AND WHY I RECOMMEND BOOKING AN INDEPENDENT HOMESTAY
Trekking and homestay in Sapa with a local H'mong hill tribe was the top of my bucket list when I decided to visit Vietnam. But my very first question was how ethical or responsible it was, and how I could not only have an authentic experience, but also give back to the local community? I am here to share my top 7 reasons how you can trek and do homestay in Sapa, and have the most ethical and responsible travel experience.
Ethical travel is about creating better places to live and better places to visit – These 7 steps on my Ethical Travel Guide for Sapa help highlight why it is important to hire a local guide and to book an independent homestay if you are going to trek in Sapa.
We travelers are generally curious people and we all have plenty of questions, especially when it comes to ethical tourism. I learn as I go, and many destinations and activities I have participated in give me the chance to learn something new.
As visiting Sapa has become a very touristy destination, how to make sure you are choosing and supporting an ethical and responsible tourism, and not getting into tourism traps and supporting any kind of "human zoo" or exploitation of the local communities of the places you visit?
Sapa has loads of travel companies offering tours, homestay, trekking…. and the choice you make can drastically alter your experience – from tour operators taking advantage of the local hill tribes to over-tourism. It is our responsibility to do our research and make sure we are choosing the best option for the most authentic experience, but also, that we are giving back to the local community that use trekking and homestay as their only income.
Check out my 7 Steps on how to avoid a bad experience while trekking and choosing a homestay in Sapa.
Trekking the misty mountains in Sapa
HOW TO CHOOSE THE RIGHT GUIDE IN SAPA? I did a lot of research prior to my trip to Sapa, and luckily I found my guide on one of the blogs I read. I requested her contact from the bloggers and booked in advanced directly with her using WhatsApp. You can contact me if you are interested on my guide, as I am not sharing her contact here to protect her from any harassment from the big tour operators. Another option is upon your arrival in Sapa train or bus station, you will be welcomed by many local ladies (from different tribes) who will offer you trekking and homestay.
7 REASONS TO TO HAVE A RESPONSIBLE & ETHICAL EXPERIENCE IN SAPA
1 – Give back to the local communities in Sapa
By going direct, the families and community benefit directly from the money you spend, rather than a small portion coming from a tour company. You can also find ways to contribute to the tribes financially or through spreading the word of your experience to attract more ethical travelers to visit this beautiful region and experience the amazing culture.
You can pre-book with a local guide from a tribe, or make arrangements upon your arrival to Sapa Town. There are many ladies that meet the bus as it arrives, looking for tourists to guide.
Local H'mong ladies in Sapa wearing traditional clothes
The beautiful handmade clothes made by my Black H'mong guide Bau
2 – Avoid organized tours whenever is possible
During my research prior to trek in Sapa, I read that some of the local tour companies do not do a fair business with the ladies they hire to take tourists on the tour.
While I was there, I confirmed that they charge the tourists full price, and only pay a very small commission (much less than half) to the ladies who do ALL the work guiding tourist groups. If you hire the guides directly, the money will help clothe the children, buy supplies for their school, invest in their houses and go back into the community.
Black H'Mong woman and her baby
The local ladies work hard, even with their babies
3 – Homestay is the best option – Cheaper & More authentic
The best and most ethical way to go is to stay in a homestay. Aside from the experience of a lifetime, you will be giving back to the community. The family will charge you a fair price, and this money helps the family to improve their houses and support their kids in school. The money goes directly to the family, not to a tour company.
It is also the best opportunity to live and experience the essence of the places I visit. The more I research, learn and interact with local people and immerse in the local culture, the more fulfilling my experience will be.
It is also the most economical option – To stay with a local family, and experience homestay is a cheaper option compared to the organized tour agencies and hotels.
More authentic – If you are like me, and like to skip the touristy, crowded places this is the best option. The local ladies will take you to their villages and nearby villages and introduce you to their families, friends, local market, culture, etc. You will eat with the family and get a true cultural immersion. This IS NOT a visit to a human zoo; this is a unique chance to be an active observer and contribute positively to your hosts.
Inside the homestay – they cook using a fire pit
Traditional Black H'mong home in Sapa
4 – The local guides discourage kids working for tourism
Many of the ladies also have children, and they are aware of the bad practices around local tourism. Never forget, don't give money to children or buy from them.
I saw many small children, dirty and poorly dressed in Sapa Town (the main city where you arrive), begging and selling small things.
When I left Sapa Town following my guide up the path into the mountain, a boy of about 10 followed us. After a while, I asked my guide who the boy was. Bau said she did not know him. We walked for 4-5 hours to get to my guide's village with the boy in tow. Bau suspected that he was following us to learn the different mountain paths so that he could work as a guide. While I could not help but admire this boy's spirit (walking in the rain, ascending mountain paths in flip flops, following closely but not too closely, being ever respectful, etc.), it was also heartbreaking that he was taking this path in life, and not getting an education.
When we stopped in a village for lunch, he seemed to know some of the people there and stayed with them as we continued on. I suppose it was a chance for him to warm up and take some of the chill off.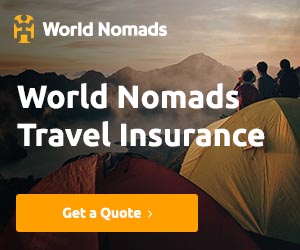 My homestay family in Sapa
5 – The local ladies in Sapa do a phenomenal job
My guide Bau is a young lady, married with 3 beautiful children. Her sweet mom, "Momma Lily", lives with them and helps to take care of the kids. Bau works very hard and is dedicated to providing a better life for herself and her family.
During the summertime the family plants rice on the steppes of the mountain surrounding her village and during the low season, she gives tours to provide the family income. Just like the majority of the women in Sapa, they are expected to work and help care and provide for the family.
They will take a great care of you. They will hold your hand whenever the rain comes and the mountains path get muddy and slippery. They will cook from scratch amazing meals. They will wake up before you to prepare the best breakfast before a long day of trekking and they will share everything they have with you…their home, their families and even their clothes and shoes.
Making friends with the H'mong
6 – The locals in Sapa want to interact, and also, learn from us
Our host was so curious about my life and culture. It was incredible to exchange our life experiences.
When we were done trekking for the day, we just sat around the fire interacting, entertaining and learning from our host family. We simply talked, shared ourselves and appreciated the little things more than ever.
The kids are so curious about us and they pay close attention to our cultural behavior. They want to interact with you and they are extremely happy to share their house and playtime. I brought crayons and coloring books for the kids, and it was amazing to watch them color. They were so appreciative and they treated all the crayons and coloring books like precious treasures. They asked me to color with them, it was so much fun.
The kids were fascinated by the drone
7 – Life Lessons: Back to Basics
It was amazing to hike among the gorgeous misty mountains. At the end of a long day of hiking in Sapa and learning everything Bau had to teach us about the area and the Black H'mong, we stopped to buy fresh ingredients in a village market.
When we arrived back at the house, Bau cooked the most delicious meal in the fire pit in the middle of the kitchen floor. While she cooked, I just spent time playing with the kids. I am surrounded by smartphones, tablets, TV's and computers in my day-to-day life, and it was refreshing to see kids play together without the modern devices we so often cling to in the "modern world".
Truly being there, living and experiencing such a different life created memories (of moments and people) that are so vivid and profound. This was not something that I saw through a car window, passed by on the street, or watched on TV.
The abstract became real and I could see, touch, feel, smell and taste…I was in real life! SO ALIVE, doing what I love!
Sharing a meal and drinks with the bride and groom at their wedding party
H'mong ladies in Sapa
About Bau, my guide and friend
Bau lives a simple life, with limited options compared to my life. It was very profound for me to ponder this, and to wonder if simple is better. It is really a life changer experience.
Bau's English is excellent. She learned by herself and working with tourists is how she practices and improves. I remembered she couldn't read or write in English beyond a few basic phrases, but since I gave her a Vietnamese/English dictionary and she has been practicing, now she can also write and read in English. She just amazes me!
Based on our conversations, she impressed me as not only a strong, intelligent woman but also an entrepreneur. Her dream was to build a bigger house so she could accommodate her guests in more comfort, without losing the experience of a homestay, and not long after I visit her, she was able to build her dream home.
Bau and I became friends and we communicate very often, and even in a very stressful and busy day, she can help me to slow down for a few minutes and to put a big smile on my face anytime when I get the message "Paula, I miss you…when am I going to see you again?"
Until next time my friend…until next time 🙂
WHERE NEXT? My top picks to make your trip the best experience
Guidebook to Vietnam
Find a Flight
Protect your trip
RELATED POSTS
I would love to hear from you. If you have any questions about the destinations, the blogs or suggestions for improvements, leave any comments on my blog posts and I always reply to comments. Follow me on Social Media and Subscribe below to get monthly updates directly to your inbox.
Please note: Some of the links on this post are affiliate links. If you choose to purchase using these links, I receive a very small commission at no extra cost to you. Please note that using these affiliate links, you are directly supporting Paula to continue to Pins the Planet, and any running cost of this site, and my ability to provide you with free awesome content on travel and a healthy lifestyle. Thank you very much!